The church of St Giles the hermit dates from 1309.
St Giles the Hermit was from the Rhone valley. He was patron of cripples having been wounded by King Wamba who had been hunting a deer. He is also one of the patron saints of blacksmiths and interestingly at one time a smithy was established next to the church. St Giles' day is September the first.
We found several Graves of the FOLLAND family but only one DYMOND. (see St Giles in the Wood MIs page)
Several more memorials of related people appear on Bill Cooke's web site,
The tower contains a ring of six bells.
The school house and residence built in 1861 for 220 children must have served several neighbouring hamlets as St Giles is a small rural village. In 1861 the population of the parish was 962.
The village is typical of one built to house the workers of a large estate. The cottages are all of uniform design.
Photos taken by Eric McMullin on a bright but cold 19th of March 2008.
St Giles In The Wood, Devon.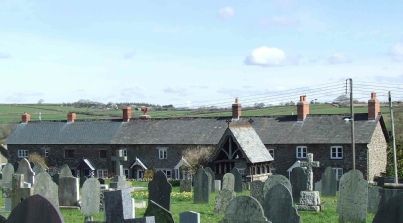 The main road through the village.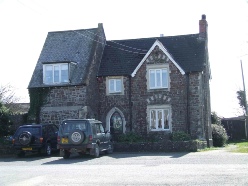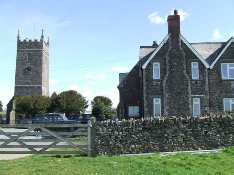 Set into the north wall of the church is this plaque showing the arms believed to be those of George MONCK KG 1st Duke of Albemarle and 1st Earl of Torrington.
George MONCK was the architect of the restoration of Charles II to the English throne.
Sir John ROLLE of Stevenstone (1627-1706) was a member of the Convention Parliament and raised to KB at the coronation of Charles II. He then served as MP for Devon with Christopher MONCK son of George MONCK K.G.from 1667-1670 during the Cavalier parliament.
It is thought that Sir John ROLLE had the arms carved and installed in honour of the Earl.
The ROLLE family of Stevenstone were the chief patrons of the Church .
Information from Bill Cooke OPC St Giles in the Wood.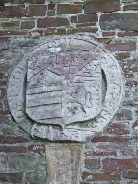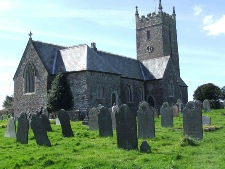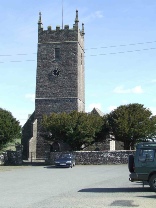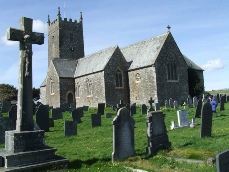 Site layout and content © 2007-2012 Eric & Hazel McMullin Except where noted.